Welcome to Carson High School NJROTC
Our Annual Military Inspection will be held on December 14th 2012 in the Big Gym at 11:30 AM. We would like to extend a big welcome to our Area 13 Manager and Inspection Officer, Captain Dan Wenceslao, as well as our Reviewing Officer, Sergeant Tyler Hughes.
Welcome to Carson High School and the Naval Junior ROTC program. During November 2001, we moved into the new ROTC Center by the south parking lot and the bus garage. We are pleased to welcome you into the unit for the 2012-2013 school year ahead. The Carson High School NJROTC is the recipient of the distinguished unit award with honors for the past several years and numerous times prior as well as being awarded the Bravo Zulu streamer for the most outstanding JROTC unit in the region.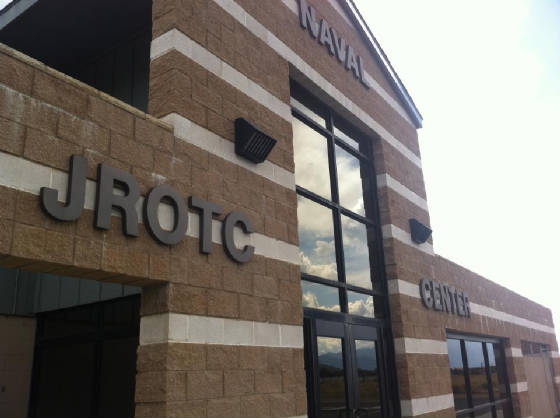 The Sailors' Creed

I am a United States Sailor.

I will support and defend the Constitution of the United States of America and I will obey the orders of those appointed over me.

I represent the fighting spirit of the Navy and those who have gone before me to defend freedom and democracy around the world.

I proudly serve my country's Navy combat team with Honor, Courage and Commitment.

I am committed to excellence and the fair treatment of all.

"Semper Fortis"